Welcome to part 2 of the sixth edition of "Three Things." We're posting in stages this week…'cause summer! (Find Part 1 here.) For Thing #2 for the week of August 14, we're starting a new series of informational posts about Special Education Advocacy.
As always, if you have a suggestion for an upcoming Three Things, please message us.
Did you know that several members of the Alliance for Education in Waukesha have children who qualify for Individualized Education Plans (IEPs) or 504 plans? Did you know that some of our members are current or former Special Education teachers and aides? In fact, many of us got our start in advocacy because our children or students needed our support. 
We know advocacy is not easy. Oftentimes, it's confusing, uncomfortable and exhausting. We think ensuring our children receive an appropriate public education should be less stressful and more accessible. For this reason and on a monthly basis going forward, the Alliance will share one resource that we have found helpful in preparing us to successfully advocate for our children. 
This month's resource is Wrightslaw, a website where "parents, advocates, teachers, and attorneys come…for reliable, up-to-date information about special education law and advocacy for children with disabilities." Wrightslaw even has a page dedicated specifically to Special Education Advocacy. We encourage you to explore this website and all it has to offer. We look forward to sharing another Special Education resource with you next month! If you have any suggestions for resources the Alliance should share in the future or any specific requests for resources, please message us.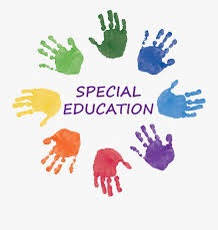 Bienvenidos a la parte 2 de la sexta edición de "Tres cosas". Estamos publicando por etapas esta semana … ¡porque verano! (Encuentre la Parte 1 aquí.) Para la Cosa # 2 para la semana del 14 de agosto, estamos comenzando una nueva serie de publicaciones informativas sobre la Defensa de la Educación Especial.
Si tiene una sugerencia para las próximas Tres Cosas, envíenos un mensaje.
¿Sabía que varios miembros de la Alianza para la Educación en Waukesha tienen hijos que califican para Planes de Educación Individualizados (IEP) o planes 504? ¿Sabía que algunos de nuestros miembros son maestros y ayudantes de educación especial actuales o anteriores? De hecho, muchos de nosotros comenzamos en la defensa porque nuestros hijos o estudiantes necesitaban nuestro apoyo.
Sabemos que la defensa no es fácil. A menudo, es confuso, incómodo y agotador. Creemos que garantizar que nuestros niños reciban una educación pública adecuada debería ser menos estresante y más accesible. Por esta razón y mensualmente en el futuro, la Alianza compartirá un recurso que hemos encontrado útil para prepararnos para abogar con éxito por nuestros niños.
El recurso de este mes es Wrightslaw, un sitio web donde "padres, defensores, maestros y abogados vienen … para obtener información confiable y actualizada sobre la ley de educación especial y la defensa de los niños con discapacidades". Wrightslaw incluso tiene una página dedicada específicamente a la defensa de la educación especial. Le animamos a explorar este sitio web y todo lo que tiene para ofrecer. ¡Esperamos compartir otro recurso de educación especial con usted el próximo mes! Si tiene alguna sugerencia de recursos que la Alianza debería compartir en el futuro o cualquier solicitud específica de recursos, envíenos un mensaje.