Welcome to this week's edition of "Three Things," an update on three important happenings in the School District of Waukesha for the coming week. This week, we're talking about Lowell Elementary's playground fundraiser, Parents United informational workshops, and staff turnover.
As always, if you have a suggestion for an upcoming Three Things, please message us.
On to this week's Three Things: 
Lowell Elementary Playground Fundraiser: Lowell Elementary PTO is currently fundraising for a new playground and they need our help! Their current playground is old, falling apart, and, because it's not inclusive, some students aren't able to play on it at all. Please consider making a donation to help them to build a new, inclusive playground that will benefit both the students and the community! 

Donations can be made here: https://app.99pledges.com/fund/LowellLeopards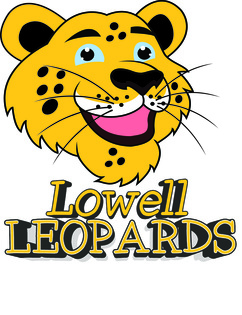 2. Parents United Informational Workshops: Parents United is a coalition of 26 school districts in collaboration with educators, community resources and related service providers focused on empowering families to become effective advocates and informed decision-makers. This nonprofit community-based organization provides regular informational workshops featuring experts presenting a wide range of topics related to students with and without disabilities and their families. This school year, workshops  address a variety of topics such as the mental health of today's youth, addictive behaviors, ADHD, inclusion, stress and anxiety, the IEP process and more! For the list of 2023-24 Parents United workshops, most of which are conveniently held via Zoom, and to register, click here.
3. Staff Turnover: At the September Board meeting, board member Mark Borowski presented information about a staff exit survey conducted by the administration. Out of 126 salaried employees who left the district in 2023, 42 responded to the survey. The majority of those who responded gave their reason for leaving as retirement. The second and third most commonly cited reasons were "leaving the profession" and "conflict with the district." The district's overall turnover rate was 11% – a bit under the state average.
Turnover percentages can be difficult to calculate from the outside because of the fluctuation in total staff employed, but a look at historical data shows that staff are leaving the district in greater numbers than before. Between 2015 and 2021, the average number of staff departing for any reason per calendar year was 98, and the average number of resignations was 67. Over that time period, the average percentage of departures due to resignation was 68%.
This has changed in 2022 and 2023. In the 2022 calendar year, the total number of departures was 152. 131 (86%) of those departures were resignations. In 2023, 126 staff have departed to date. 99 (79%) of those were resignations. Please note that this does not include aides and other support staff, whose departures are not documented in public HR data.
One of the biggest concerns for Alliance members is the ability of the district to hire and retain sufficient staff to fully implement IEPs for special education students. Within the past year, the district lost the entire Special Education leadership team, as well as many special education teachers. This trend has continued as the '23-24 school year has commenced, with five more Special Education teachers departing in the month of September.  
The Alliance is concerned that the underlying reasons for these trends in staff turnover are going unaddressed by the district. A separate survey of teachers who resigned in May and June of 2023, the results of which have been shared with the district and reviewed by the Alliance, shows a variety of reasons for staff resigning including:
Lack of support, especially for special education students
Changes in policy that have impacted teaching, curriculum and professional development
Lack of trust and respect for the professionalism of teachers shown by upper administration and the school board
A majority of respondents to this second survey cited working conditions as the main reason for leaving and ⅔ described their workload as too heavy. Furthermore, staff leaving the district for teaching positions in other districts also pointed out the better pay and benefits, along with more collaborative cultures of their new positions. Even some staff who did not leave for explicitly financial reasons noted the disparity.
The Alliance hopes that the extended mentor program and follow-up survey mentioned by Mr. Borowski will provide opportunities for administrators to improve staff experiences and provide more transparent data for the community to understand the staffing challenges we face. Knowing that teachers' working conditions are students' learning conditions, we also hope that the suggestions made by departing staff will be considered carefully by the administration. SDW has historically been a desirable employer for teachers, and we would expect that the School Board and administration would actively seek to improve staff retention and achieve lower turnover rates than we have seen in recent years. 
As of 09/20/23 there were still many unfilled positions in the district listed on WECAN including, critically, 16 special education aide vacancies across our schools. The short staffing of special education impacts all students. Changes to the pay, hours, and benefits for these positions ought to be under consideration by administration as one possible solution.
Bienvenidos a la edición de esta semana de "Tres cosas", una actualización sobre tres acontecimientos importantes en el Distrito Escolar de Waukesha para la próxima semana. Esta semana, estamos hablando de la recaudación de fondos del patio de recreo de Lowell Elementary, los talleres informativos de Parents United y la rotación del personal.
Si tiene una sugerencia para las próximas Tres Cosas, envíenos un mensaje.
Pasando a las tres cosas de esta semana:
1. Recaudación de fondos para el patio de recreo de la escuela primaria Lowell: ¡El PTO de la escuela primaria Lowell actualmente está recaudando fondos para un nuevo patio de recreo y necesitan nuestra ayuda! Su patio de recreo actual es viejo, se está cayendo a pedazos y, debido a que no es inclusivo, algunos estudiantes no pueden jugar en él. ¡Considere hacer una donación para ayudarlos a construir un nuevo patio de recreo inclusivo que beneficiará tanto a los estudiantes como a la comunidad!
Las donaciones se pueden hacer aquí: https://app.99pledges.com/fund/LowellLeopards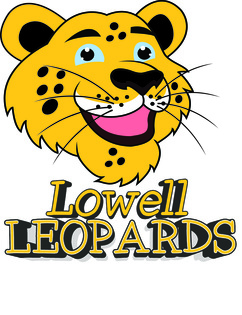 2. Talleres informativos de Parents United: Parents United es una coalición de 26 distritos escolares en colaboración con educadores, recursos comunitarios y proveedores de servicios relacionados enfocados en empoderar a las familias para que se conviertan en defensores efectivos y tomadores de decisiones informados. Esta organización comunitaria sin fines de lucro ofrece talleres informativos regulares con expertos que presentan una amplia gama de temas relacionados con estudiantes con y sin discapacidades y sus familias. Este año escolar, los talleres abordan una variedad de temas como la salud mental de los jóvenes de hoy, los comportamientos adictivos, el TDAH, la inclusión, el estrés y la ansiedad, el proceso del IEP y más. Para obtener la lista de talleres de Parents United 2023-24, la mayoría de los cuales se llevan a cabo convenientemente a través de Zoom, y para registrarse, haga clic aquí.
3. Rotación de personal: En la reunión de septiembre de la Junta, el miembro de la junta Mark Borowski presentó información sobre una encuesta de salida del personal realizada por la administración. De los 126 empleados asalariados que abandonaron el distrito en 2023, 42 respondieron a la encuesta. La mayoría de los que respondieron dieron su razón para irse como jubilación. La segunda y tercera razones más comúnmente citadas fueron "dejar la profesión" y "conflicto con el distrito". La tasa de rotación general del distrito fue del 11%, un poco por debajo del promedio estatal.
Los porcentajes de rotación pueden ser difíciles de calcular desde el exterior debido a la fluctuación en el personal total empleado, pero una mirada a los datos históricos muestra que el personal está abandonando el distrito en mayor número que antes. Entre 2015 y 2021, el número promedio de funcionarios que se marcharon por cualquier motivo por año calendario fue de 98, y el número promedio de renuncias fue de 67. Durante ese período de tiempo, el porcentaje promedio de salidas debido a la renuncia fue del 68%.
Esto ha cambiado en 2022 y 2023. En el año calendario 2022, el número total de salidas fue de 152. 131 (86%) de esas salidas fueron renuncias. En 2023, 126 miembros del personal se han ido hasta la fecha. 99 (79%) de ellos fueron renuncias. Tenga en cuenta que esto no incluye a los ayudantes y otro personal de apoyo, cuyas salidas no están documentadas en los datos públicos de recursos humanos.
Una de las mayores preocupaciones para los miembros de la Alianza es la capacidad del distrito para contratar y retener suficiente personal para implementar completamente los IEP para los estudiantes de educación especial. En el último año, el distrito perdió todo el equipo de liderazgo de Educación Especial, así como muchos maestros de educación especial. Esta tendencia ha continuado a medida que el año escolar '23-24 ha comenzado, con cinco maestros más de educación especial que se van en el mes de septiembre.
A la Alianza le preocupa que el distrito no aborde las razones subyacentes de estas tendencias en la rotación del personal. Una encuesta separada de maestros que renunciaron en mayo y junio de 2023, cuyos resultados han sido compartidos con el distrito y revisados por la Alianza, muestra una variedad de razones para la renuncia del personal, que incluyen:
Falta de apoyo, especialmente para estudiantes de educación especial
Cambios en la política que han impactado la enseñanza, el currículo y el desarrollo profesional
Falta de confianza y respeto por la profesionalidad de los maestros mostrada por la administración superior y la junta escolar
La mayoría de los encuestados en esta segunda encuesta citaron las condiciones de trabajo como la razón principal para abandonar el país y 2/3 describieron su carga de trabajo como demasiado pesada. Además, el personal que abandonó el distrito para ocupar puestos docentes en otros distritos también señaló los mejores salarios y beneficios, junto con las culturas más colaborativas de sus nuevos puestos. Incluso algunos funcionarios que no se fueron por razones explícitamente financieras señalaron la disparidad.
La Alianza espera que el programa ampliado de mentores y la encuesta de seguimiento mencionada por el Sr. Borowski brinden oportunidades para que los administradores mejoren las experiencias del personal y proporcionen datos más transparentes para que la comunidad comprenda los desafíos de personal que enfrentamos. Sabiendo que las condiciones de trabajo de los maestros son las condiciones de aprendizaje de los estudiantes, también esperamos que las sugerencias hechas por el personal saliente sean consideradas cuidadosamente por la administración. SDW ha sido históricamente un empleador deseable para los maestros, y esperaríamos que la Junta Escolar y la administración buscaran activamente mejorar la retención del personal y lograr tasas de rotación más bajas que las que hemos visto en los últimos años.
A partir del 20/09/23 todavía había muchos puestos vacantes en el distrito listados en WECAN, incluyendo, críticamente, 16 vacantes de asistente de educación especial en nuestras escuelas. La escasez de personal de educación especial afecta a todos los estudiantes. Los cambios en el salario, las horas y los beneficios para estos puestos deben ser considerados por la administración como una posible solución.